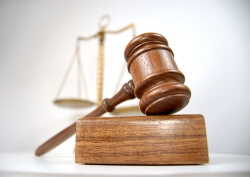 Because of the severity of the situation, any time a person is accused of domestic violence, they should take this situation as seriously as possible. Unfortunately, even a charge of domestic violence can have an impact on your life because of the social stigma that it carries. Your reputation can be at stake, but if you are convicted, you could face time in jail, loss of your career, and even loss of your home and time spent with children.
Our Phoenix domestic violence defense attorneys understand the magnitude of these types of cases and we know how important it is to make sure you have representation. You may have a number of questions at this time and our firm wants you to be aware of the situation you are facing. Below, we have provided four defenses against domestic violence accusations. You can trust that we are here to help you during this time.
False Accusations
Unfortunately, this situation is all too common. It usually arises during divorce proceedings when child custody, support, and alimony are involved. One party may accuse the other of domestic violence in order to gain leverage in the family law case.
Self-Defense
In some cases, self-defense may be used as a defense if the person claiming domestic violence initiated contact first or threatened the defendant. These cases must show that there was a reasonable threat and the response was warranted.
No Proof
Some claimants may state that they are a victim of domestic violence, but if there is no proof to show that this is the case, then there should be no conviction. The claimant has the burden of showing proof in their case.
Level of Charge
Domestic violence charges are supposed to fit a certain description. If the conduct does not fit with domestic violence, the charges may be dropped at the discretion of the judge in the case. Some may consider verbal actions as domestic violence, but it would depend on what was said.
If you have been charged with domestic violence, contact MayesTelles PLLC today. We are ready to defend your rights from start to finish.