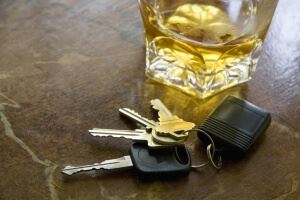 After a DUI arrest, you may be confused and unsure of what your next step is. At MayesTelles PLLC, our Phoenix DUI defense lawyers are dedicated to helping you understand what your options are so that you can feel confident moving forward. We have put together a quick guide on what to do after an arrest and how to hire the right DUI defense attorney for you.
Arrest
During the arrest, you should be read your rights which state that you have a right to remain silent, as well as the right to legal representation. These should be taken seriously, especially when it comes to retaining a lawyer. If you cannot afford your own lawyer, one is appointed to you. Remain silent during this process unless answering basic questions as you do not want to say anything that would incriminate you.
Contact
Contact an attorney as soon as possible to discuss your case. You will be able to explain the details of the arrest, any evidence that may be in possession of law enforcement or prosecutors, and any defenses you may have.
Questions
It is important to ask questions about the lawyer. This is the best way to feel confident about your selection. Ask about experience, whether they have been through the trial process, their successes, any awards or recognitions they may have, and how many cases they have handled. Knowing your case is in good hands can give you peace of mind.
Negotiation or Trial
Whether in or out of the courtroom, settling your case in a favorable manner will most likely come down to your choice of attorney. It is important to know how the attorney can handle matters in both negotiations and trial. Are they looking for a quick plea deal or the best option? Are they afraid of going to trial or prepared to advocate in the courtroom. These should be determining factors in who you choose to hire.
If you have been arrested for and charged with DUI, our Phoenix DUI defense attorneys can help. Contact MayesTelles PLLC today and tell us about your case. We are ready to stand by your side and prove why we are the right choice.