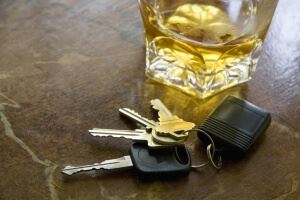 In Arizona, a DUI expungement is referred to as a set aside. This is when someone with a DUI conviction seeks to have it removed from his or her record. Because a DUI on someone's record can affect their ability to gain certain employment or impact their educational endeavors, many people want to remove this notification so potential employers are unable to access it. At MayesTelles PLLC, we know what steps you must take to have your DUI conviction set aside.
Setting Aside Your DUI
When it comes to a DUI set aside, the most important thing you can do to help your case is prove to the judge that you have been responsible since you were convicted. This includes taking a number of steps associated with your DUI punishment.
Some of the requirements you may need to complete include:
Completing your jail sentence, if applicable
Completing probation without any additional problems, if applicable
Attending any required classes
Paying fines and fees
Benefits You Experience
Because of the impact a DUI can have on so many aspects of your life, getting a set aside can be very beneficial. This will allow you to claim that you have never been convicted of a crime on job applications, loan applications, or other professional documents. You would be able to secure employment in areas that would not have hired someone with a DUI.
Our Phoenix DUI attorneys know what it takes to help you obtain a DUI set aside and hide the conviction from public record. We have extensive experience regarding set asides and have successfully guided clients through this process before. You can take the initial steps of getting a set aside and our firm can help you with the request with the judge. Call us today to learn how our firm can help you set aside your DUI conviction and allow you to move on with your life.
Related Stories: