Thousands of Cases Under Our Belt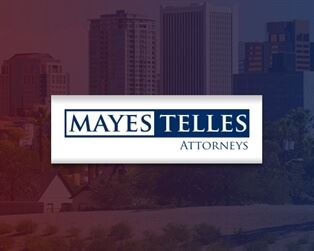 If you have been arrested for a crime, know that when you go to choose a lawyer, experience counts. At MayesTelles PLLC, we have handled thousands of cases in our 50+ years of experience. This wealth of knowledge benefits our clients because they can have peace of mind knowing that an advocate who has gone through the process represents them.
Because we have handled so many cases, we understand the various areas of law concerning criminal defense. We know prosecutors and judges. In fact, we have some attorneys on staff who used to be prosecutors, but have since decided to defend the rights of the wrongfully accused. We understand the most effective defenses in a wide range of matters including DUIs, sex crimes, drug crimes, theft crimes, violent crimes, and more.
Having gone through countless negotiations and trials, we understand the tactics that the other side likes to use. We know when the prosecutors are reaching for a conviction and when our clients have a good shot at a favorable outcome. Our representation cares for your needs and aggressively fights for your rights when necessary.
Our Phoenix criminal defense lawyers work tirelessly on behalf of clients and our countless successes in our thousands of cases is testament of this. You can trust that we know what we're doing and we work to help you receive a fair trial.
If you or someone you love has been arrested or charged with a criminal offense, our firm is ready to help you. We encourage you to contact our team as soon as possible so we can begin working immediately, gathering information and evidence that can prove crucial to your case. We offer free consultations so you can speak with our firm about your matter and understand the details of your charge.
Posted By
MayesTelles PLLC
Categories: