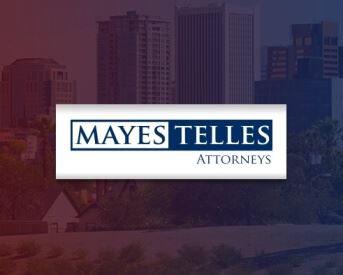 Facing a DUI charge? Arrested on some other criminal offense? During this time, the last thing you should worry about is how to get in contact with a lawyer. This should be the easy part! At MayesTelles PLLC, this is what we aim to do. We want to make the process of getting in touch with our team as simple as possible. Even better, with our firm, you don't have to worry about random fees just to speak with us. To make things easier on you, here are all of the ways you can get in touch with our Phoenix criminal defense attorneys.
Free Consultation Form
You're already on the website reading this blog, so by filling out a free case evaluation form, you can tell us about your case with no financial obligations. Simply fill out the form with your contact information and some details about your case. We will get back to you as soon as possible.
Free Phone Calls
It's easy to contact our firm if you need help. You can dial our number or click here to check our contact us page. On this page, you will find our phone number as well as our address so you can have all of the information you need.
24/7 Availability
When you have legal trouble, concerns don't stop when business hours end. Neither do our attorneys. We make ourselves available at all times so you can discuss your case whenever a question or concern comes up.
Social Media
We never want to pass up the opportunity to help someone when they need us. Because of that, we engage potential clients on social media! You can reach out to us and we'll respond as soon as we can to help you.
If you have been arrested, contact us today. MayesTelles PLLC is here for you.