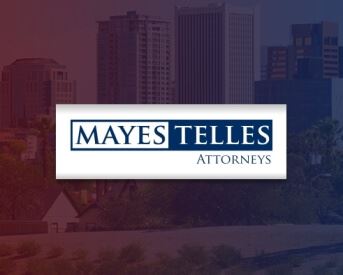 When you have a run in with a law enforcement officer and you are being placed under arrest, there are a number of concerns you may have. One of these is most likely how you can get out of your current situation. This is where legal counsel comes into play. What happens, however, if you are arrested at a late hour and need counsel right away?
Any matter involving criminal charges can be daunting and going through the motions alone can be a scary thought. At MayesTelles PLLC, we make ourselves available 24 hours a day, 7 days a week so that you know whenever you face criminal charges, you can reach out and speak to us. We can answer your immediate questions and address your concerns during this difficult time.
Our Phoenix criminal defense attorneys are aware that when criminal charges arise, time is of the essence. As former prosecutors, we know how important it is to secure evidence quickly and build a case as soon after an arrest as possible. This fuels our decision to stay available at all times. During even the late hours, we can go to work for you to seek evidence such as a record of the arrest, any reports of ensuing incidents, and more.
By making ourselves available 24/7, we are able to put our clients' minds at ease. This is important in an attorney-client relationship. Communication is the key and knowing you can have a conversation with our firm at any time should give you confidence in our ability to help you.
Call our firm today if you or someone you love has been arrested. We handle a wide range of cases and focus our efforts on getting our clients' charges reduced or dropped completely. Get started today and reach out at any time.