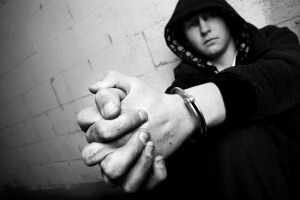 Last week, a Phoenix teen, Rojelio Armenta, was arrested by Pinal County Sheriff's Office. The 18-year-old man led sheriffs on a short chase after a deputy had spotted him in a car that was reported as stolen. After they caught Armenta running, law enforcement officers returned to find the car with stolen credit cards and a wallet inside. When questioned, Armenta allegedly admitted to other crimes.
Among the other crimes, Armenta allegedly admitted to stealing 25 cars in the Pinal County area. Armenta was further linked to numerous other crimes including armed robbery, multiple burglaries, credit card fraud, and thefts. Armenta now faces armed robbery charges, endangerment, possession of narcotics, felony flight, promoting prison contraband, two counts of credit card fraud, three counts of burglary, and six counts of vehicle theft with more charges expected to come.
On the charge of vehicle theft alone, the suspect may face up to 7 years in prison for each count. The other counts carry harsh penalties as well and it could result in many years behind bars if convicted.
If you are facing a serious criminal charge, it is important to make sure your rights are defended. At MayesTelles PLLC, we have multiple attorneys who have served as former prosecutors. We have the experience necessary to guide clients through the tough legal system and toward a favorable solution. We know that any time criminal charges are brought forth, it can be a scary situation. This is why we aim to stand by your side throughout all proceedings.
The crimes this young man face can have an impact on his entire life and if you are in the same situation, you need to understand what options you have moving forward. Call MayesTelles PLLC today for your free case evaluation and learn how we may be able to help you.