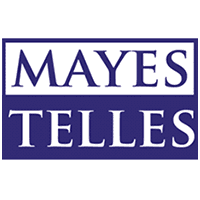 The holidays are here and Thanksgiving is this week. This means it is a time for everyone to be thankful for all the good things in their lives. At MayesTelles PLLC, we are extremely thankful to have the opportunity to represent clients when they need us the most. Our Phoenix criminal defense lawyers know that any time a legal matter arises, it can be a stressful situation. We are happy our clients choose us to be their advocates and defend their rights.
During our 50+ years of experience, our team has been fortunate to help individuals navigate the legal process when facing serious criminal charges. We have handled countless trials and advocated for numerous people. This has been a tremendous honor for us and we aim to continue this well into the future.
Our team wants to just take a moment and thank all of those who have trusted us, those who continue to trust us, and those who will put their trust in us in the future. It is because of you and the pursuit of justice that we are able to do what we love to do and help others in serious situations. Thanksgiving reminds us that we have plenty for which to be thankful. The opportunity to represent people who are facing false accusations or who have been wrongly incarcerated allows us to do our parts in the justice system.
At MayesTelles PLLC, we are completely dedicated to our clients. This means that when someone comes into our office, they can expect to be treated with the respect they deserve while the urgency of their case will be prioritized. If you or someone you love has been arrested and charged with a serious crime, call our firm for representation. We appreciate the trust you put in us to defend your rights.