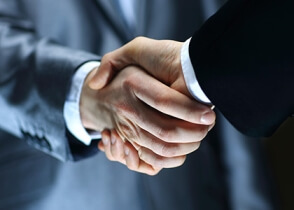 If you have been arrested, there are sure to be a number of thoughts going through your head. Where do you turn next? What's going to happen? Who can you trust to represent you? These are all reasonable concerns. At MayesTelles PLLC, we believe the next step after an arrest should be finding a Phoenix criminal defense lawyer you can trust.
How do you know you are hiring the right lawyer? There are a number of things to consider.
Experience
With so much on the line, experience matters. The more experience an attorney has, the more cases they have seen. This means they are more familiar with the courts, judges, and prosecutors who may be involved in your case. At MayesTelles PLLC, we have more than 50 years of experience helping our clients seek favorable results.
Awards & Accolades
There are numerous organizations out there that rank lawyers and award them based on their legal ability and professionalism. Our firm has earned countless awards including receiving the honor of Top Lawyers by Arizona Business Magazine, AV Preeminent® Rated by Martindale-Hubbell®, and more.
Track Record of Success
You need to know that your attorney has done more than handle cases similar to yours; you need to know they have won. Showing success in the courtroom is important and you should choose a lawyer who has had numerous victories in the past.
Former Positions
What did your lawyer do before he or she became a criminal defense attorney? This can be very beneficial to know. Our team consists of lawyers who are former prosecutors. We know how the other side thinks and what methods they often use to seek a conviction.
Availability & Communication
It is important to be able to reach your lawyer when you need them the most. What kind of availability does your attorney have? Can you sit down and speak with them in a concise manner? MayesTelles PLLC is available 24/7 and we offer free consultations so our clients can speak with us about their needs whenever they need us.
Morals & Approach
We take pride in how we approach our cases. Some lawyers are often looking for the quickest resolution possible no matter how it affects their clients' lives. Our firm truly cares about the best interests of our clients. We act with integrity and honesty at all times and we remain focused on what we are fighting to achieve.
Legal Focus
We focus on the individual needs of our clients because we know that each case is unique. We don't take a cookie-cutter approach and we certainly don't just label our clients as a case number. Our job is to truly listen to your needs, identify with your goals, and stand by you to give you the strongest possible chance of a favorable outcome.
If you have been arrested, call today and learn more.