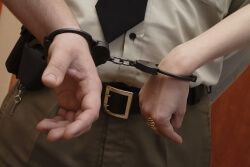 The football field wasn't the only location for a physical altercation last Saturday night. When the Arizona Cardinals took on the Green Bay Packers, things became more heated off the field and in the stands. Many fans were involved in a big fight. Overall, there were 63 people ejected from the game with an unknown number being a direct result of the brawl. One woman was also arrested and faces the charge of disorderly conduct.
The violent brawl was caught on video. The video shows the fight from beginning to end and was given to law enforcement officials to review.
Fights and brawls at sporting events have unfortunately become more common in recent years. While many only think of the ejections they receive from these types of situations, they don't think of the criminal consequences they can face. Any kind of fight, for any reason, can lead to an assault or disorderly conduct charge.
At MayesTelles PLLC, we are well aware that these situations can often become heated very quickly. Sporting events have a tendency to bring out some frustrations and can lead to confrontation. This can escalate to action and fights can occur.
It is important to know that a sporting event is no excuse for disorderly conduct or for assaulting another individual. If, however, your actions were in self-defense in order to protect yourself, you shouldn't have to deal with an arrest or charge. Because there are so many people around and the situation can happen so fast, officers may not be sure what the real story is.
Our goal is to help you tell your side of the story if you are arrested wrongfully. Our Phoenix criminal defense lawyers work to prove self-defense or find any other defense on your behalf. Call us today if you have been arrested on assault charges. We're here to help you get through this difficult situation.