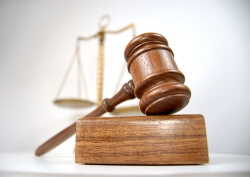 A former track coach at Valley Vista High School in Surprise, Arizona was arrested on charges of sexual misconduct with a 17-year-old-girl. The 38-year-old man worked as the part-time track coach. According to the Surprise police, Dewayne Hawkins knew the victim and was still employed at the school when the alleged misconduct occurred.
The investigation into this case is still ongoing, and if convicted, Hawkins faces years in prison, possible probation, and lifetime registration as a sexual offender.
Sex crimes are very serious. The stigma associated with a charge alone is enough to ruin your reputation and relationships. Furthermore, aside from the criminal penalties a conviction would result in, registration as a sexual offender limits where an individual can live, where they can visit, jobs they can have, and more.
If someone is wrongfully charged with a serious sex crime such as sexual misconduct with a minor, it is extremely important to seek legal counsel. You need to understand what rights you may have and how you can be defended against these accusations.
At MayesTelles PLLC, our Phoenix sex crime attorneys are dedicated to making sure innocent people are protected when their rights and freedom are on the line. We look at all the evidence to help build the strongest case possible for our clients. Sex crime charges are extremely serious and shouldn't be taken lightly.
Don't go unrepresented after an arrest. Having a lawyer on your side can potentially help you avoid the consequences of a conviction. Call our firm today and discuss the details of your situation with our skilled team. We know how sex crime charges can affect someone's life, as well as the family of the accused. Don't let it happen to you. Defend your rights today.