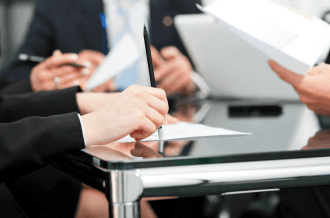 There are some individuals who don't truly understand why criminal defense attorneys exist. A number of people feel that they are just focused on getting guilty people off the hook so they don't have to face the consequences of a conviction. This isn't true at all. This is a misconception of the work we do and why we do it. At MayesTelles PLLC, we believe it is important for individuals to understand our profession.
The Right to Due Process
Our Phoenix criminal defense attorneys believe that our clients have the right to due legal process. What does this mean? If a person is charged with a crime, they are considered innocent until proven guilty. They have the right to a jury trial and equal protection. The Fifth and Fourteen Amendments of the United States Constitution state that nobody shall be "deprived of life, liberty, or property without due process of the law."
It is our job as criminal defense attorneys to make sure this is upheld during the entire process. We don't allow a decision to be placed on our clients without getting the opportunity to defend them with evidence, witnesses, and more, rights that are provided to anyone going through the criminal judicial process.
Upholding Our Clients' Rights
Aside from the right to due process, individuals who have been charged have other rights that may have been violated prior to the arrest. Just because someone is arrested doesn't make them guilty. There are countless reasons that someone may face a charge and the arrest may have stemmed from a violation of someone's rights. Perhaps someone made false allegations or law enforcement officers made a mistake in identifying a suspect. Maybe the officers didn't follow procedure when making an arrest. Whatever the case may be, if a person's Constitutional rights are violated, they should have the utmost protection in the court of law.
Our firm isn't about making it easy for criminals to get off without punishment. We truly fight for the rights of individuals who have been wrongfully arrested and charged. We know how a conviction can affect someone's life. If the person is innocent, this should not be the case.
Criminal defense attorneys go into business for different reasons. Our team at MayesTelles PLLC includes many attorneys who used to be on the other side of the courtroom as prosecutors. We have seen the justice system and how it operates for people who have been charged with a crime, even if they are innocent of all or some of the charges against them. We exist to defend the rights of those who have no voice of their own in difficult legal matters and we fight tenaciously to uphold those rights.
If you have been wrongfully arrested and charged with a crime, call our firm and learn what we can do for you.