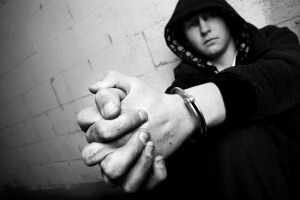 A 19-year-old senior football player at Red Mountain in Mesa, AZ. is lucky to be walking away with no charges after a prank gone wrong.
The student initially faced 70 charges after he took a dare and exposed himself in the team photo. When the picture was taken, the player exposed part of his privates just above the waistband of his pants. The 70 charges included one felony charge for furnishing harmful items to minors and 69 charges of indecent exposure — one for every person that appeared in the photo with him.
School authorities did not initially notice the photo and it was distributed in roughly 3,400 editions of the yearbook before officials discovered the exposure. Officials announced that the charges had been dropped when the other 69 students declined to file charges against the prankster.
This was a serious situation that could have landed the player in prison and left him facing lifelong consequences. However, the case was impacted when nobody filed charges and the student is able to continue on in life without the serious consequences hanging over his head. This had the potential to affect his ability to gain employment at certain companies and where he would be able to live.
What began as a dare and prank led to what most likely would have been a prison sentence. It goes to show the impact of whether or not a victim actually wants to file charges and a case can change.
Indecent exposure charges are serious and if you are arrested, it is important to defend your rights. A conviction for a sex crime such as indecent exposure — especially at the level involved in this case — may negatively affect your entire life. Don't let it happen to you.
Related Stories: